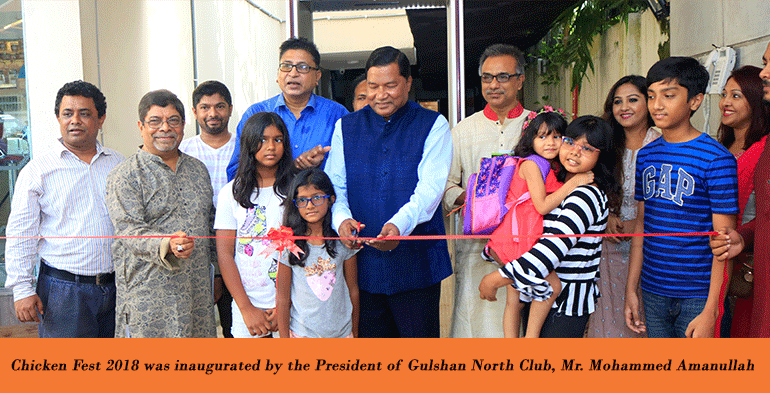 Agrilife24.com, desk:Planet X Incorporated and Bangladesh Animal Agriculture Society jointly organized the first ever chicken fest of Bangladesh, Chicken Fest 2018, Powered by Country Natural and Associate Sponsor Malaysian Palm Oil Council, took place on September 7, 2018 and September 8, 2018 at Gulshan North Club.
The concept was developed based on the rationale that people are glutted and bored, having to consume beef and mutton as a result of Qurbani Eid. The event featured leading restaurants, food chains, and corporate bodies like Nando's, bbq Bangladesh, Madchef, Kazi Farms Kitchen, Tastebud, CrimsonCup, Nescafé, Dipsydo's, Meizan Palm Oil, Bestmeat, etc.

The event was inaugurated by the President of Gulshan North Club, Mr. Mohammed Amanullah and was graced by the other leading personalities like Mr. Morshed Alam, President of Bangladesh Animal Agriculture Society(BAAS). The event was not only based on a food fest but had other activities like art competitions, food eating competitions and live music to keep the crowd entertained. The winners of the competitions, art competitions and food eating competitions, were awarded with crests and accolades and were also given food coupons from bbq Bangladesh.