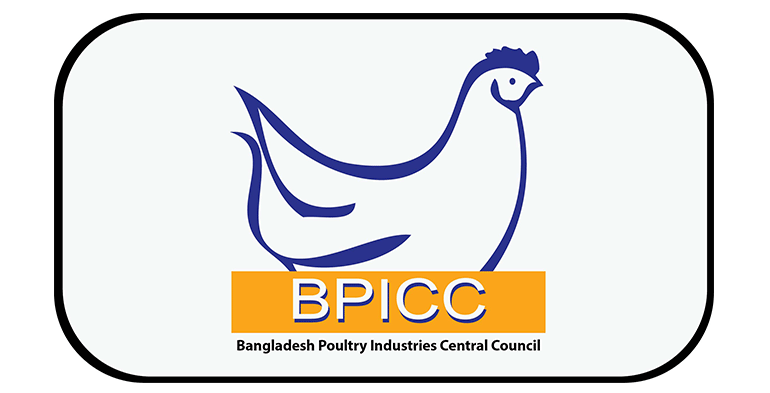 Agribusiness desk:Some foreign event management companies are organizing poultry shows, exhibitions, seminars and events sporadically all through the year. Their objectives are only to make money, not to work for the development of this sector. This is creating complexities and may create further chaos. Therefore, it should be stopped immediately. Coordinated long-term plan is also vital for achieving sustainable growth of Bangladeshi poultry industry, said BPICC.
The issue of organizing poultry events by outsiders was discussed in the 14th Executive Committee meeting of BPICC, held recently. The meeting discussed that the World's Poultry Science Association- Bangladesh Branch (WPSA-BB) and the Animal Health Companies Association of Bangladesh (AHCAB) are organizing international shows/exhibitions and seminars in each alternative year and thereby fulfilling the demand of the poultry and livestock sectors. Therefore, the leaders of BPICC, who are representing country's seven leading poultry related associations, have decided to discourage those who are coming for mere business and also to request the poultry stakeholders not to cooperate them and avoid such programs & events.

Moshiur Rahman, president of the Bangladesh Poultry Industries Central Council (BPICC) said, it has created a complex situation. They are coming with blessings from some foreign companies doing poultry related business here in Bangladesh, holding shows & exhibitions, charging high price for stalls, yet many of us are participating as sometimes it is really not so easy to avoid some friends & colleagues who are directly or indirectly involved with such programs/events. It was not so critical few years back but situation has changed. Therefore, the BPICC leaders representing the World's Poultry Science Association-Bangladesh Branch (WPSA-BB), Feed Industries Association Bangladesh (FIAB), Breeders Association of Bangladesh (BAB), Animal Health Companies Association of Bangladesh (AHCAB), Egg Producers Association of Bangladesh (EPAB), Bangladesh Agro Feed Ingredients Importers & Traders Association (BAFIITA) and the Bangladesh Poultry Industries Association (BPIA), have decided to halt this racing horse.

Shamsul Arefin Khaled Anjon, president, WPSA-BB said, we have to have a better effective plan to come out of this situation. The amount of profits- the event management companies are making from these events- are going outside the country. Not a single penny is being spent for our industry. Mr. Anjon said, the situation in India was the same few years back but the Indians have had a tight control. Their stand didn't affect their industry rather benefited. We also have to work jointly for this change.

Mr. Anjon said, the 'International Poultry Show & Seminar' organized by WPSA-BB is the biggest poultry show of this sub-continent. The revenue generated through this show is spent for our industry, for our country. To ensure further representation and ownership we have had a better plan this time to organize the 'International Poultry Show & Seminar-2019'. As BPICC is the mother organization of the leading poultry related associations in Bangladesh, we have decided to organize this mega event jointly with BPICC.

Md. Mahabub Hassan, general secretary, WPSA-BB said that the 2-day 'International Technical Seminar' will be held on 5-6 March 2019, at Dhaka Regency Hotel and to be organized by WPSA-BB; while the 3-day 'International Poultry Show' will be held on 7-9 March at the Bashundhara International Convention Centre (ICCB), Dhaka. In the previous years we have noticed that many of us could not attend the seminars as the show & seminar went on side-by-side. We don't want to miss anything and so we have decided to organize the show and seminar on different dates and venues this time, said Mr. Hassan.

Mr. Moshiur Rahman said that BPICC is working on to strengthen the Demand Side as well as the Supply Side, promoting poultry products and also branding the Bangladeshi Poultry Industry. BPICC will do everything for the sake of the benefits of poultry stakeholders. We are planning to work intensively in the next five years and we are hopeful to take the industry to a much better position where everyone will be benefited. We have to be united, have to put joint efforts. We know that we will be successful. Our sincere joint efforts will be able to meet animal protein requirements of our people, create more job opportunities and strengthen national economy, Mr. Rahman added.